A Humble Beginning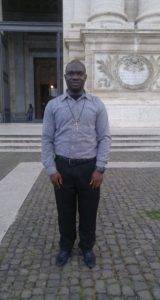 It was barely two months since I had made my first Oblation that I had the privilege to exercise the vow of Obedience: I was admitted to join The Oblate Roman International Scholasticate.  I had to travel to Rome in Italy.
There was mixed reactions in me and all of them were overwhelming.  All the ideas about famous places, the new language, new brothers all over the Oblate World, were just too much to digest, let alone to comprehend.  I really wanted to experience this unique yet unknown adventure.
On 15th March 2019, I boarded a plane to Rome.  It was the first time that I was to travel alone for a very long journey.

All went well at the checking-points, except that I had to open my luggage several times because the security personnel were alerted that I had carried something which looked weird through the scanner; it turned out it was my candle which I had used to profess  my first vows.
I had boarded Etihad airways, so I had to go via Abu Dhabi.  There I waited for 9 long hours.  Honestly, I could not sleep because I was worried that I might miss the next flight.  I kept asking the security personnel when were we to queue?  Patiently with a smile she would say, "In a while, sir."
The journey from Abu Dhabi to Rome was long, maybe because I was exhausted after 9 hours of waiting or because I was too excited.
Finally, we arrived safe and sound.  There was a long queue.  A lot of things were happening there and everybody seemed to know what to do except me.  I tried to use English but no one understood me, hence I had to use my broken Italian mixed with French and with a lot of sign language.  Frankly, I do not know if they really understood what I said, but certainly they knew what I wanted.
The most touching experience at Fiumicino Airport was when I was just about to exit the Airport, one of the policemen stopped me and asked me who I was and my purpose of visiting Rome.  My heart stopped bumping for a minute.  However, his face changed when he heard that I was a religious brother.  He excitedly asked me, "From which congregation do you belong to?" I said, "Missionary Oblates of…"  Even before I had finished uttering my Religious Congregation, he jumped and hugged me saying that he knew the Oblates from his parish.  At that point I took a deep breath and thanked the Lord for that Divine Providence.
He personally took me to my brothers who were waiting for me.  From that point I knew that my life was going to change, hopefully for the best.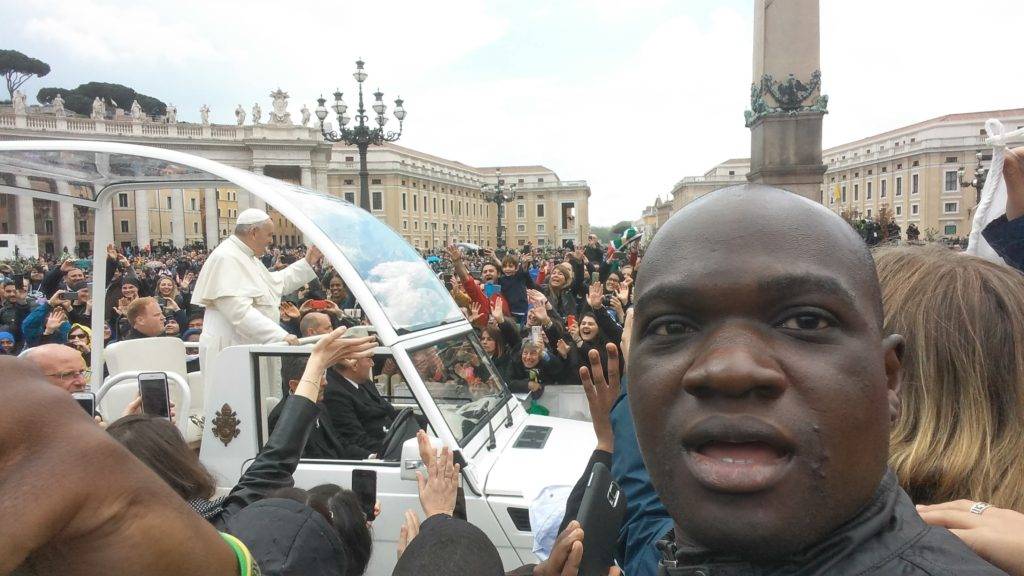 By Charles Okeyo, OMI