The Holy Mass celebrated
by Fr. Ken Thorson, OMI at the
International Roman Scholasticate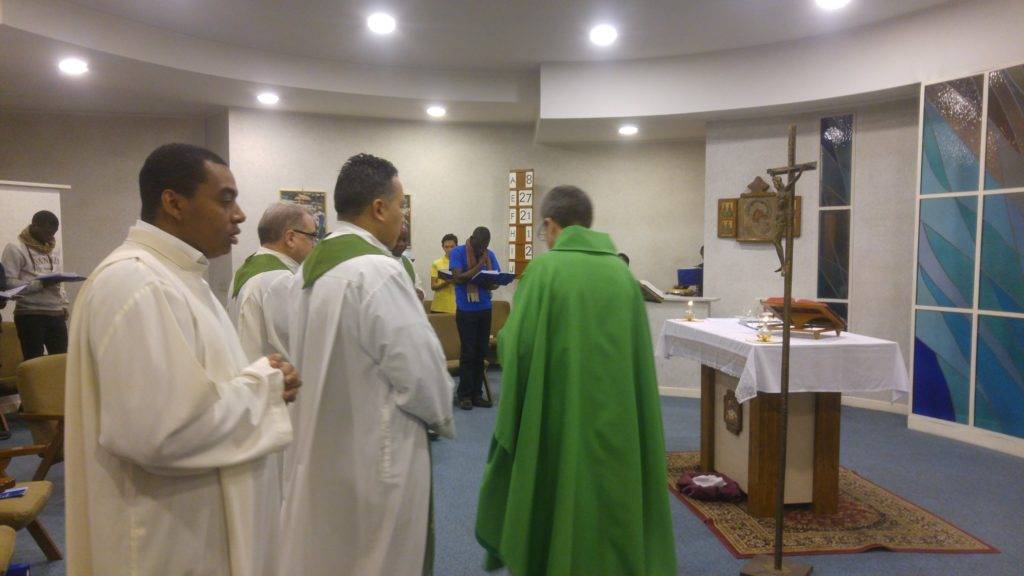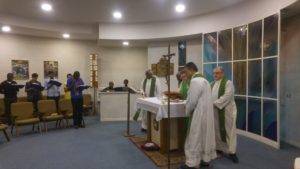 On Wednesday, November 20th, I was happy to join with the International Scholasticate community for mass.  It was good to be back in the scholasticate chapel, where I prayed each morning and evening through 1994-1996.  My next door neighbour during those years was Fr. Callistus Khathali, OMI, who is now the assistant superior of the community.  The present community is made up of 18 scholastics, including our own Kenyan scholastics, Moses and Charles.  Though I did not manage to get a picture with them before they left (they were heading off to class right after mass) I can report that they are both well, enjoying their studies and busy with the community life at the IRS, and are well on the way fluency in in Italian!
By Ken Thorson, OMI