My Experience with Filipinos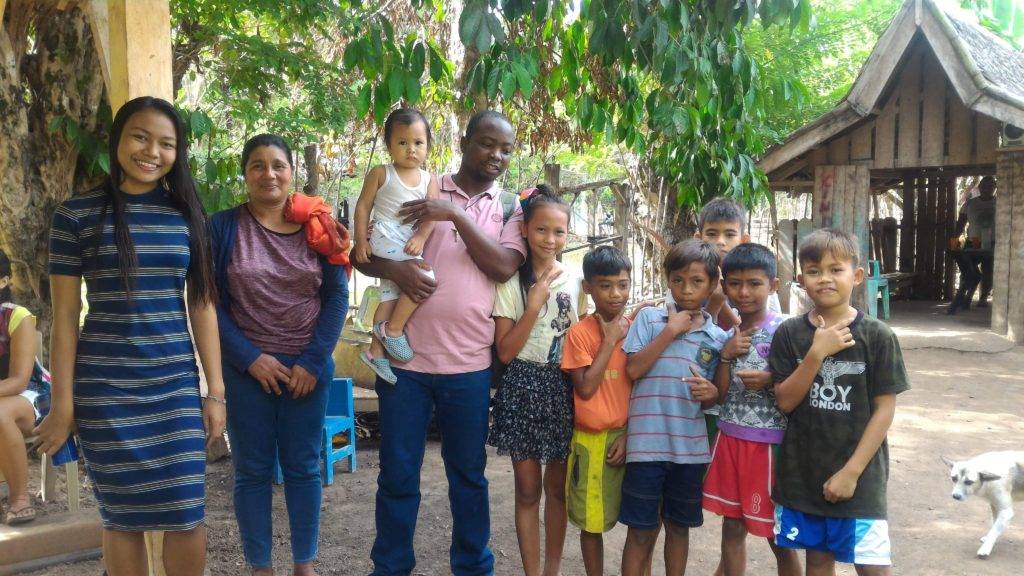 A Kenyan by nationality but a Filipino by adoption, I was welcomed by the word MABUHAY at Aquino International airport Manila.  I felt good, but after a short distance of walking I experienced the humid weather in the Philippines outside the airport.  It gave me a natural glow within seconds!
The Philippines boasts of many amazing experiences such as canoeing, waterfalls, rock jumps, and the opportunity to swim, during my weekend apostolate ministry to the Teduray Community (within San Carlos [Charles] Borromeo Parish).  There I spent many months with the Teduray people, and I can testify that their community is unique: being there is like being lost in another world where time and technology do not matter.  an internet connection is rare;  it's a cash economy;  life is quiet, peaceful, and slow.  The Teduray tribe that live there still preserve their culture.  The people are pure and honest.  For example, I forgot my Oblate neck cross and my passport at the beach attraction and received it back after one full week.  The scenery is picturesque and breathtaking, whether it be hills or ocean.  The low cost local food is heavenly delicious: masarap!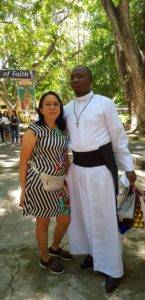 The way the Filipino people live, with hearts of kindness and resilience, are simply inspiring.  I love the hospitality of the locals!  Just thinking about the amazing lechon pork, adobos and chicken-on-a-stick make my mouth water!  I also love the culture: especially the Masskara dances at PIKIT parish which cultivated my immanent soul, during fiesta celebrations.  I love this country with all my body, mind and heart!
I grew up in Kenya and spent the previous five years in formation with the Oblates in Kenya, and this is my first time in the Philippines (24 April, 2018).  My arrival was a bit of a culture shock.  However, it's also the best time: the welcome from the team made me fall in love with the country as it feels like home.  The Spicy food (gising-gising and kare-kare), and the hot weather made my stay become a mystery shifting from feeling cold in Kenya and then adapting to the hot/humid temperature.  The Philippines has so much to offer, that I am considering a permanent move: the move to happiness (ha, ha).
Secondly, Christmas traditions in Philippines, also called Pasko Na Naman.  Almost every Filipino will tell you that the holiday season begins a quarter before Christmas Day, in September.  The months leading up to Christmas, starting from September, kick in with all news stations and TV series hinting at the cheerful season, with some even starting a countdown to the holidays.  While there are other holidays in between the four-month period (like Halloween and All Souls' Day), it's expected to see Santa Claus costumes sold beside pumpkin candy bags and skull masks.  Indeed, Christmas in the Philippines is like no other celebration.  Kids knocking on doors and singing holiday songs, families sharing bibingka (type of rice cake), after the predawn mass, and friends sharing tsokolate (hot chocolate).  A Filipino Christmas is a heart-warming and beautiful experience.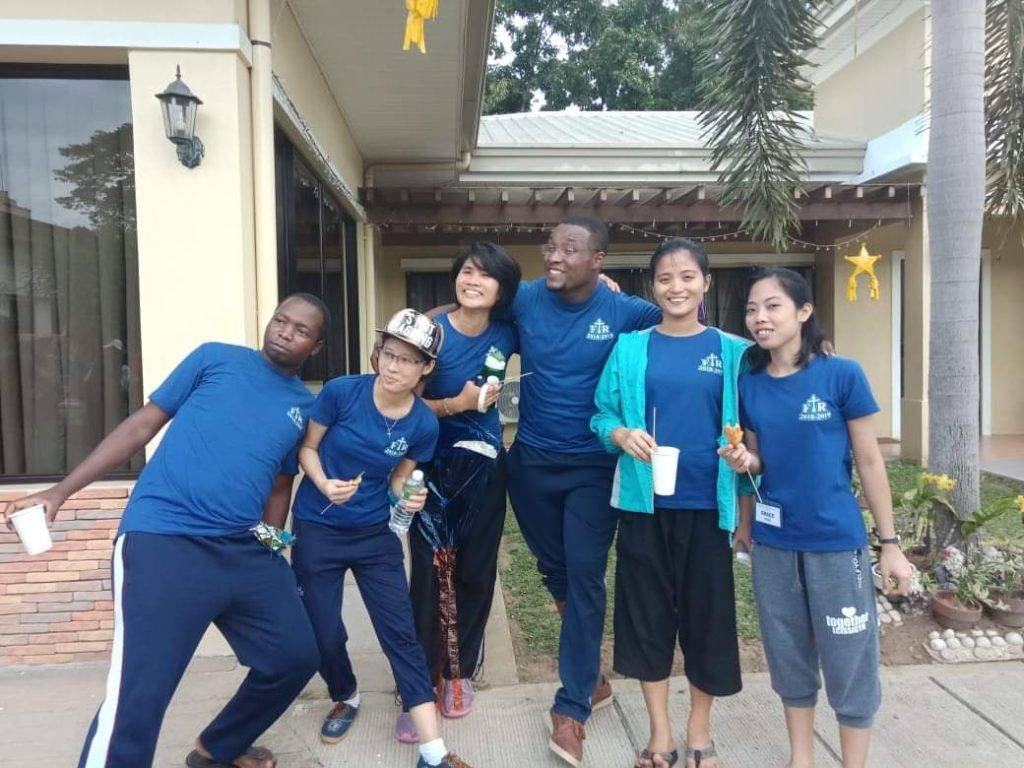 Lastly, Filipinos love giving as much as they love receiving gifts.  Said to be hospitable and friendly, Filipinos like to express their gratitude by sharing their blessings with loved ones.  During Christmas, kids often receive pamasko from their family and godparents, while adults usually exchange gifts.  Exchange gift giving, Monito Monita, is the Filipino version of Secret Santa.  I felt good as a brother received several gifts from Filipinos.
Personally, I'm not a good singer, but I enjoyed the caroling songs during this awaited feast for all the Philippines.  I think these experiences enhanced my growth here in Philippines especially in the five Oblate Pillars: Human development, Oblate charism, Spiritual, Intellectual, Pastoral-Missionary; and, above all, developing the gift of accommodating one another in a community.  My canonical year has been full of good, sound and valid experiences.  I feel more confident that I am well prepared to be an Oblate man, ready to embody the Unit's identity, ideals and aim.
Now I pray for strength and humility to actively cooperate with God's Grace in the ongoing formation program which develops our sense of responsibility and accountability as core values.  Maraming maraming salamat, po!
By Ogendo Samuel Onduso, OMI