New Needs, New Means: OMI Lacombe Canada Responds
Oblates and Associates are responding across the country, creating new means to meet new needs of the time.  Here are a few stories about what's taking place across the Province.  Throughout these weeks, we hope our sharing helps us to maintain connection, bridge the distances, and inspire us.  We are in this together with the Spirit to guide the way.
This week we have stories from Ontario, Brother Anthony and BC Districts and the Kenya Mission.
To submit your stories, please email Fr. Richard Beaudette at vicar1@omilacombe.ca
Ontario District – St. Joseph's Parish, Ottawa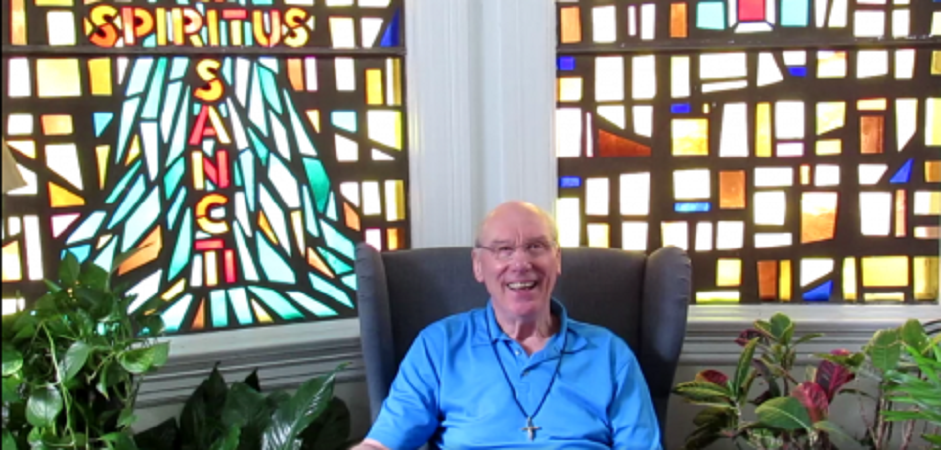 "I never wanted to be a video star," Father Jim Bleackley says humorously.  Yet with the pandemic, he has found himself in just such strange role.  He is pastor at St. Joseph's Parish in Ottawa, ON and their choice has been, rather than live-stream Masses, to centre on the Word. Fr. Jim and a rotating schedule of parishioners video stream a Liturgy of the Word every Sunday, accompanied by video reflections, music and a parish update.  In this way, they nurture and sustain their faith community.
That means Father Jim finds himself, along with the others, breaking open the Sunday Scriptures each week. Comfortably seated between two beautiful stained-glass windows, they take turns offering their insights into the readings. With a personal touch, they unpack their wisdom for our times. Fr. Jim has heard that the reflections are reaching a wide audience and, ruefully, he notes that, being permanently 'out there', there's a little bit of notoriety [or fame] connected. For someone who doesn't seek attention, it's a novel experience.
The parish itself has to be closed at this time, but St. Joe's has found creative ways to continue their strong social outreach.  Distributing food hampers each week is one such way and Ryan Mitchell, Manager of the St. Joe's Supper Table, posted a video highlighting the ways the Supper Table Food Bank continues to operate. It is one way God can speak to us in periods of pain, suffering, distance and isolation. Ryan observes: "The breaking of bread leads to personal reflection, so that we can stop walking away from pain and embrace it in the human experience."
Check out Ryan's video and the others to see how this one Oblate parish continues to be creatively present in these challenging times. www.st-josephs.ca/a-video-message-from-ryan-mitchell-manager-of-the-st-joes-supper-table . You might even catch Father Jim!
BC District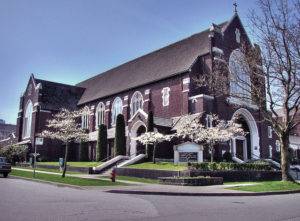 "It's a beautiful thing to see," Cathie Oberndorf remarks warmly. Thanks to the work of two British Columbian Oblate Associates, Covid-19 has brought about new, deeper alliances between some of the youth and seniors of St. Augustine parish.
Associate Cathie Oberndorf, former principal at St. Augustine's parish school and Associate Donna O'Hara, a Grade Seven teacher at school, have long facilitated on-going relationships between the Grade Seven students preparing for Confirmation and seniors in their area. But the prayer-partner relationship, with a few shared lunches, has, with the advent of Covid-19, evolved into something much more personal and meaningful for seniors and students alike.
The two friends recognized that the public health recommendations in their area meant that many of the seniors involved in the prayer project were increasingly isolated in their apartments and condos.  Added to their isolation was the fact that many had lost life partners in the previous few years.  That prompted Donna and Cathie to go deeper. With the appropriate permissions, the Grade Seven students were given the phone number, email, and address of their prayer partner and invited to reach out to them. The results have been, in Cathie's words, 'heartwarming and wonderful.'
The students have been phoning, sending personal letters and cards, offering prayers, emailing, and even visiting and the seniors have responded with enthusiasm.  Cathie tells of visiting with some of them and having them relate with gusto their latest student story.  She sees new friendships developing with a closeness and depth not present before.
The school pays attention to other needs of the seniors as well. Cathie, for instance helps facilitate a group of parents who do the shopping for the seniors, and she regularly brings soup to some.  The visiting that occurs at that time is as important as the food she brings, she realizes. "It's a privileged time," she notes, "even with all the difficulties."
Connecting seniors and youth; meeting the needs of the isolated and lonely: I think de Mazenod would be proud.
Brother Anthony District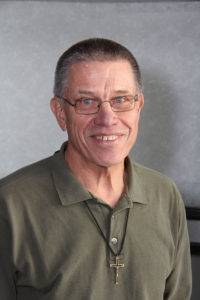 Br. Don Claerhout moved from Battleford, SK District to St. Albert, Br. Anthony District earlier this year.  When the pandemic rolled in March of this year, he'd already been doing some maintenance work for Star and Foyer, but the now empty Star of the North retreat house, gave Br. Don space to move into action.   Br. Don works tirelessly at the ongoing maintenance needs of both places with a faithful heart and cheerful spirit!  At Star of the North, Don takes on tasks that have been waiting to be done for ages.  He's painted the door frames of all the bedrooms upstairs and touched up the one's on the main floor.  He's done some tiling repairs in some of the bedrooms and any other repairs that need doing.   With the helping hands of Frs. Ed McSheffrey and Wladyslaw Karciarz he's cut back the out-of-control lilac hedge in the Star's backyard and cleaned the gravel and dust off the driveways.  At Foyer, he does anything from working on repairing furnaces to assisting Fr. Al Hubenig with personal care and playing crib with Fr. Louis Philippe Roy.  For a 79-year old, he's got most people beat for energy and work ethic. When asked about paying to buy a new tool instead of fixing a broken one, he asks gently, "Aren't Oblates supposed to live a vow of poverty?".  Another Oblate heart faithfully at work during pandemic times.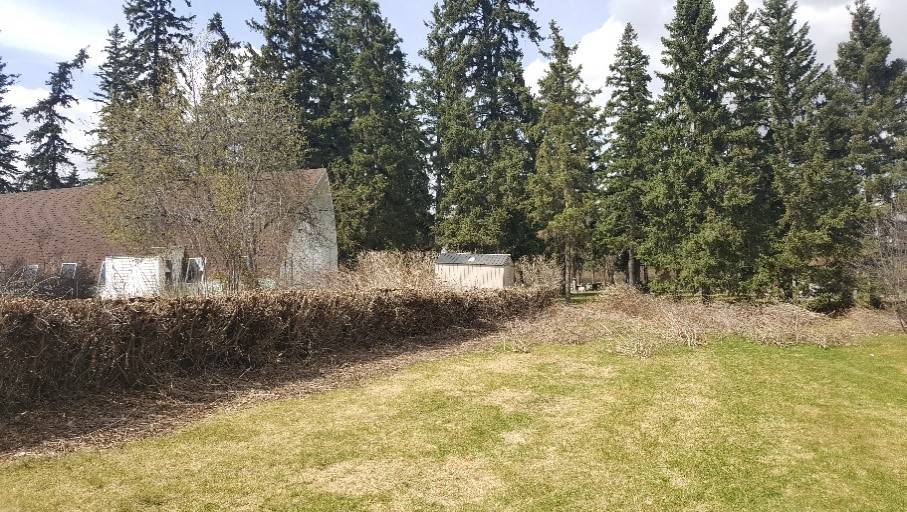 Kenya Mission by Fr. Faustin Litanda Bungula, OMI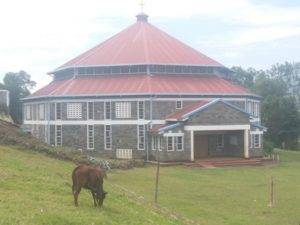 The world is currently facing a difficult situation of the COVID-19 pandemic, the Church is not spared. This situation is affecting seriously our pastoral work at Saint Joseph the Worker Parish, in Nakuru Diocese/Kenya.  Our Christians who are now at home, following the ministry of health's instructions are also facing challenges.  Their participation to daily and Sunday masses has been restricted.  As pastor, I can't meet with Christians to celebrate the Eucharist together.  We created a WhatsApp group in order to pass our communications with Christians through it and also daily masses, other means are also helping us to keep in touch with them.  It seems to be working well, we receive encouragements from the people.  Some few Christians do attend masses to represent others, and some come to pray in the adoration chapel during the day, on their own time.  This situation has made us to feel lonely especially on Sunday since we were used to have Christians around.  We remain available to the demand of the people and closed to them as well.  Some of our Christians do ask for family masses privately, to avoid gatherings.  We do visit some of them at their home to keep connection with them.  This situation affects the faith of the people and also the financial situation of the parish, since we survive from Christians donations.  Christians are also facing challenges since some of them have lost their jobs due to the pandemic. We pray that this pandemic may end soon, that we may go back to the normal life.
Adding my Voice: Advocacy for a Better World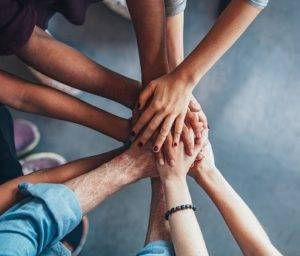 "…living our vocation to be protectors of God's handiwork is … not an optional or a secondary aspect of our Christian experience" (Laudato Si' #217).
On April 22nd we celebrated the 50th anniversary of Earth Day and on May 24th we'll mark the 5th anniversary of the release of Pope Francis' encyclical Laudato Si': On Care for Our Common Home. Both anniversaries present an occasion for Catholics to call for a just and sustainable world that exists within planetary limits.
The COVID-19 pandemic illuminates the inequality of political-economic systems which promote unlimited growth without adequate care for each other and for Creation. Canadians now have the chance to take a deep breath – imagine the world we want – and take measures to create it.
Several religious communities in Canada – including the Centre Oblat – are inviting Catholic individuals, parishes, and congregations, to sign a letter urging the federal government to take swift and concrete steps to address the climate emergency in a way that will ensure a greener, and more equitable, post-pandemic future.
Sign the letter by May 22nd if you want your name and/or organization's name to appear with all the signatories on the day of the submission to the Prime Minister's office (Monday, May 25th). Please also copy your local MP.  Sign on Here
Join Ecological Ministry (JEM), Centre Oblat, Jesuit Forum, Sisters of St. Joseph in Canada, Ministry for Social Justice, Peace, and Creation Care with the Sisters of St. Joseph in Toronto.
Lifting Our Spirit
In these uncertain times, we need to care not only for our physical health, but for our emotional and spiritual health as well.  We all need something to lift our spirits!  Each week, we will be presenting you with something you might find inspirational, comforting, thoughtful or even, perhaps, amusing!
Canadian eh!!!