Star of the North Retreat Center
Sacred Fire Prayer Vigil
Every Child Matters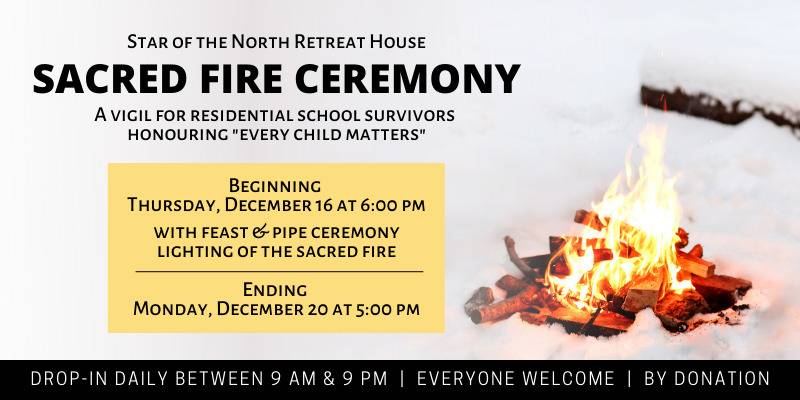 Star of the North Retreat Centre in St. Albert will host a sacred fire prayer vigil for Residential School Survivors honoring "Every Child Matters", opening Thursday, December 16th at 6 pm, with a pipe ceremony and feast.  Survivors and community supporters are welcome.  Event is by donation.  Donations will go towards covering the cost of the event and any extra will be donated to the "Legacy of Hope" fund. https://legacyofhope.ca/home/about-us/.
Drop in daily between 9am & 9pm, ending December 20th at 5pm. QR code or proof of negative Covid test and masking required for indoors.  Outdoors, please wear masks and maintain social distancing to vigil around the fire.
Visit Star of the North website for more details.