Thanks from Ukraine
CHERNIHIV, Ukraine – I would very much like to thank you for the financial support we received last year.
Thanks to your help, we have managed not only to sustain but to further develop the activities of our day-care center, which has been in operation since October 2015.
This development includes the creation of the English language learning class for the youngest children, with 10 children directly benefiting from those classes, plus we did additional English language tutoring for four children who could not attend the classes. These classes took place in their family homes in the presence of parents or educators.
Thanks to your help, we have been able to pay 12 months of teaching and training work to the educator, Sr. Konstancja Lachowska, CSFN, and English teacher Irena Sharif.
We purchased textbooks with exercises, two computers, a computer screen, two printers with ink and cartridges, a portable hard drive and paid for eight months of gas and electricity charges.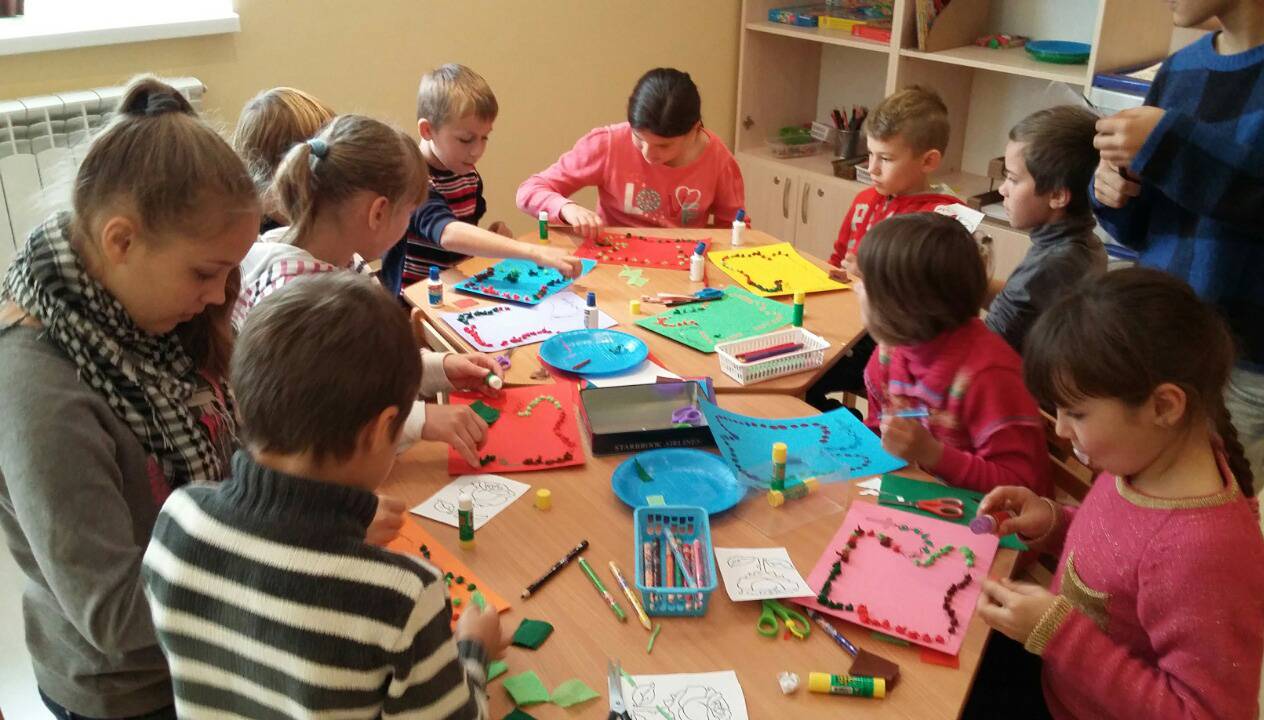 Over the last year, about 50 children visited our common room, including children attending English classes. They are various ages, from four-year-old pre-schoolers to 14-year-old juniors.
It is most gratifying that some of the children and parents who did not have any or limited contact with the church returned to the parish community or found their place in it.
There are even some parents who began to meditate on the meaning of life, to ask about God and prayer, and even occasionally come to the liturgy.
During this time we have gained some new experience and we have seen the real needs and problems of children in our parish, the needs of the poor families or those who live around us.
We notice it is not a simple thing to help children with such families. They are often afraid to receive help from others, because they often have negative experiences or they were misunderstood or even misled by others.  Hence, our day-care centre is not only a place of rest, play or learning, but also a place of formation and emotional or psychological help through the regular presence of a psychologist and educators.
The difficulty of finding an English teacher on a voluntary basis was one of our biggest problems in implementing our project. We solved this by employing a professional teacher for a minimal-promotional payment.
This has proven to be a good opportunity to attract children and their parents to a friendly environment where they experience God's love and the helpful hand of neighbors.
Without your help, the implementation of our project would be very difficult, if not impossible. Therefore our gratitude, in particular the gratitude of the children, their parents and the educators, is immeasurable. For our part, we remember you in our prayers, thanking God for your good heart and asking for God's grace for you.
By Berdard Felczykowski, OMI