Oblate Mission in Peru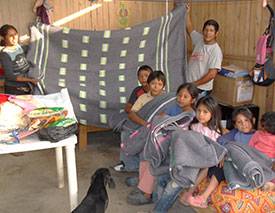 Warm blankets for a family
In Chincha Alta, Peru, some people including children, sleep on dirt floors and have very little to keep them warm at night.  You can donate and help Brother Blaise MacQuarrie build beds, purchase mattresses and provide warm blankets for the poor, giving them a comfortable place to rest with this offer of hope and love.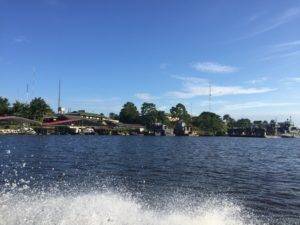 Santa Clotilde hospital
Santa Clotilde is a 40-bed rural hospital serving an estimated 30,000 people along the Napo River in the jungle of the Peruvian Amazon.  Make a donation and provide care to sick children and milk for malnourished babies.
Picture above left: Blaise MacQuarrie builds homes for the homeless